The Left isn't hiding any more. In one meme they attack the three things they hate the most.
President Donald Trump
The United States of America
And the Body of Christ and His church.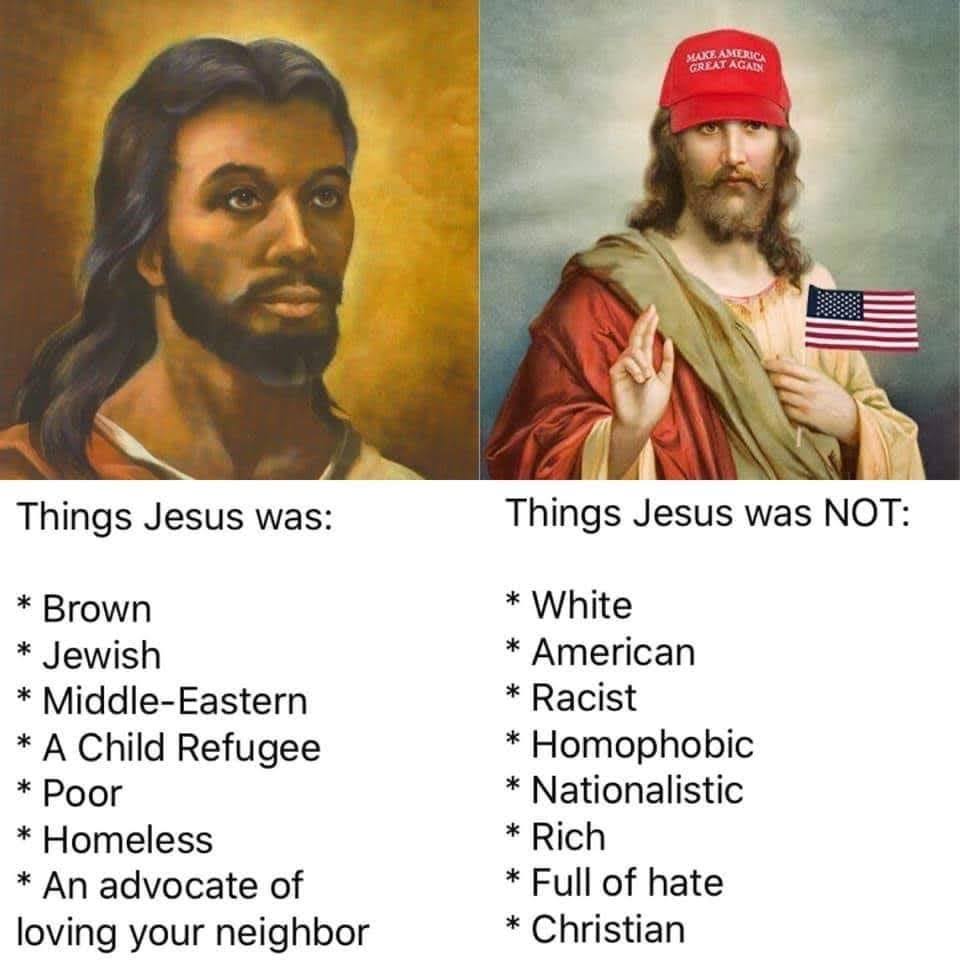 Like most of Leftist propaganda there is truth in this wicked deception. So instead of my usual method of taking the meme apart bit by bit. I have decided to simply just fix it. So here is a better meme.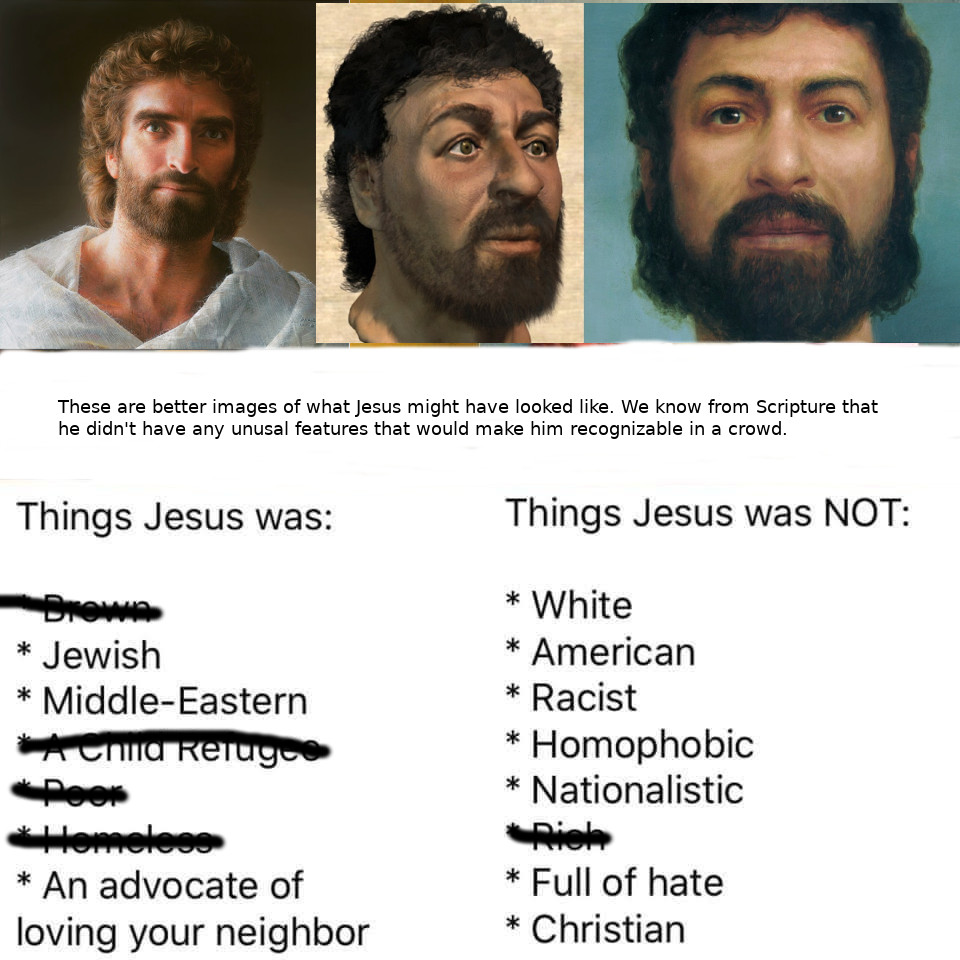 Of course some of the items that are listed as what Jesus was not. No one believer would ever say that Jesus was these things. This is just more of the Leftist propaganda to desecrate Christians, Christianity, and to deceive their useful idiots to enrich and empower themselves.